Founded by drone experts from filming, real estate and survey, AlteX Academy is a Transport Canada compliant Drone/RPAS training facility. AlteX Academy brings modern training into the drone industry by building professional, accessible and enjoyable training courses. Their vision is to assist drone pilots to achieve Safe, Efficient and Effective flights. COPA members can receive a 10 percent discount on all their public courses. The code is available by logging in to the members-only section. Up to 3 purchases per student. Click here to learn more.

Airbly helps aircraft owners and operators better manage their aircraft usage, record keeping and maintenance planning by automating the creation of aircraft journey logs.  They also offer optional real-time satellite and ADS-B based position tracking as well. Airbly's products are made in Canada. COPA members can receive 10% off our aircraft monitoring hardware and services, please log in to the members-only section for your discount code.
Level Flight provides Online Ground School and virtual Flight Training solutions to aspiring aviators, seasoned aviators, and flight schools. By providing quality, engaging courses and virtual training we create opportunities for those who find traditional training methods a barrier to entry. We believe everyone should have the ability to pursue their passion. By introducing more flexibility to the way flight training is delivered we can open the doors for more people to enter our industry.
COPA members receive 10% off of our ground school courses for COPA members. Discount code is in the Members-only section.
Founded in Guelph Ontario, Canada in 2020 by two longtime friends and career airline pilots!
There are few things that beat the beauty of soaring above the earth.  It gives you a different perspective of the natural beauty of the world and it is often accompanied by a cup of coffee in hand.
Welcome to Lost Aviator Coffee Company, Fasten your seat belts, it's going to be one hell of a ride. COPA members receive a 15% discount on their ethically sourced coffee. You can also check out their helpful gear and cool Merch. Discount code (for coffee only) in the Members-only section.
COPA members can access significant discounts on MIR Aviation's basic and advanced RPAS ground school training. This 20 percent saving includes a 500-page comprehensive study guide that contains all the knowledge and regulation requirements for both Transport Canada's basic or advanced pilot licensing exams, in addition to being a valuable tool for experienced pilots in the field as a quick reference guide.
From wheels up to wheels down, you'll have superior graphical weather at your fingertips to maximize your situational awareness. Whether you fly a Light-Sport Aircraft at 1,500 feet, a Corporate Jet at FL450, or anything in between, SiriusXM lets you fly with confidence.  SiriusXM Aviation weather service is available for pilots using various Garmin portable products and the Garmin Pilot™ app for iPad® and Android tablets. SiriusXM Aviation is also available for pilots using the ForeFlight Mobile™ app on their iPad® with the Garmin GDL 51/52 Receivers.
NEW benefit! COPA members who purchase an aircraft via Canadian Plane Trade receive a three-month subscription to Sirius XM.
Additionally, COPA members continue to receive a FREE one-year membership with the purchase of a SiriusXM Aviation weather and satellite radio subscription. The one-time discount will be applied to the year following the renewal or when a new membership is purchased. (membership number is required)
Click here to learn more.
COPA Members can now receive great discounts on any SPOT Product
SPOT X: Member Price $299.99

regular $349

RAM Mount for SPOT X: Member Price $44.99

regular $49.99

Gen4: Member Price $139.99

regular $189.99

Trace: Member Price $124.99

regular $174.99

Trace Waterproof DC Power Cable: Member Price $44.99

regular $49.99
All orders are payable by credit card. The standard shipping rate of $20 plus applicable taxes.
To take advantage of these discounts, log in to the Members-Only section
SPOT Service Plans are available on the SPOT website.
We have partnered with Qtrade Investor to provide you with online investing from one of Canada's best online brokers. Whether you are new to online investing or have been trading for a while, Qtrade Investor can help you reach your investment goals. Click here to view more information.
All questions surrounding Qtrade Investor and the Affinity Program should be directed to the Canadian Owners and Pilots Association's dedicated sales manager, Mike Quirke. He can be reached by email at mquirke@qtrade.ca or by phone at 604-992-0961.
Wings Magazine is the essential source for news and business information in Canadian aviation and aerospace. A 1-year subscription to Wings Magazine is available to COPA members for $6.00 + Tax – a savings of over 80%!
---
Car Rental Discounts
Car rental and hotel discount codes are printed on the back of your COPA membership card.
---
Enterprise

With the largest fleet in North America and a wide variety of vehicles, Enterprise has you covered. Save 5% off the standard, un-discounted daily, weekly and monthly rates. Plus we're always nearby at more than 6,000 neighbourhood and airport locations. Reserve online at Enterprise.ca.
National
Save up to 10% at National Car Rental®. Reserve online at nationalcar.ca or call 1-800-CAR-RENT®
With Emerald Club, the loyalty program of National Car Rental, members enjoy expedited service, greater ease and exclusive rewards when renting at both National and Enterprise worldwide. To ensure Emerald Club level of service, please update your travel profile, as applicable, and enter your Emerald Club number for both your National and Enterprise profile member number.
Just a few of the Emerald Club benefits are:
Bypass the counter and choose your own car
E-receipts for faster rental return
Earn rental credits towards Free Rental Days or earn frequent flyer miles
Visit your Members Only discount page to join the Emerald Club with your COPA benefits to take advantage of these benefits.
---
Hertz
Hertz is excited to offer COPA members our best-in-class programs and benefits. By signing up for Hertz Gold Plus Rewards, you can earn Gold points on all rentals to use towards free days, earn one point for every dollar spent towards Free Days, Free Weeks and more on most car classes. You can also skip the counter and go straight to your car and get on your way even faster with Express Return services and eReceipts. Click here for information about becoming a Hertz Gold Plus Rewards member. Reserve online with your COPA discount by accessing your Members Only Discount page.
Thrifty
Thrifty offers COPA members affordable car rentals across Canada and around the world. Visit your Members Only discount page to use your COPA member discount.
---
Hotel Discounts
Hotel and car rental discount codes are printed on the back of your COPA membership card.
---
d3h Hotels (Days Inn, Homesuites and Home Inn & Suites)
COPA members enjoy exclusive rates at d3h Hotels in Alberta and Saskatchewan! Enjoy these rates at Days Inn, Home Inn Express, Home Inn & Suites and HomeSuites, simply by providing your company name (COPA-Canadian Owners and Pilots Association) during the reservation process. Visit your Members Only section to take advantage of this member savings.
---
Days Inn by Wyndham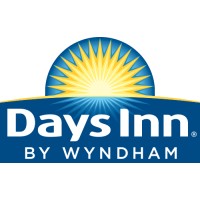 Save more! With your Days Inn preferred rate plan, you will enjoy up to 20% off our Best Available Rate at over 110 Days Inn locations in Canada. Click here for more details.